Kate Hudson Is Pregnant! Watch the Adorable Announcement
Surprise! Kate Hudson is pregnant and expecting her third child. The actress announced the news on Instagram with an adorable gender reveal, sharing that she's expecting a baby girl with Danny Fujikawa.
"SURPRISE!!! If you've wondered why I've been so absent on my social channels it's because I have never been more sick! It's was the most sick first trimester of all my children. Boomerangs have made me nauseous, Superzoom is an easy way to have my head in the toilet, food instagrams make me queezy and thinking too much about insta stories made me even more exhausted than I already had been. If you've seen me out and about smiling and pretending like everything is amazing...I was lying! BUT! I have broken through on the other end of that and rediscovering the joys of insta/snap. We have been trying to keep this pregnancy under the radar for as long as possible but I'm a poppin now!" she captioned the video. "And it's too darn challenging to hide, and frankly hiding is more exhausting then just coming out with it! My kids, Danny, myself and the entire family are crazy excited! A little girl on the way 💕"
Hudson, who is also mom to sons Ryder, 14, and Bingham, 6, stepped out publicly with Danny for the first time at the Snatched premiere in L.A. in May 2017.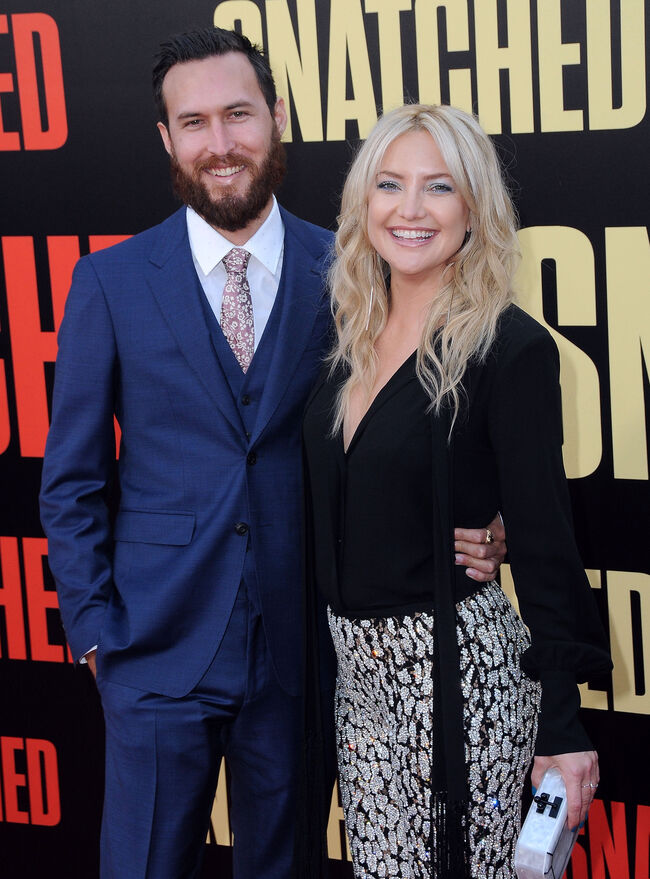 "My cute man. He's the best!" she told Extra at the time. When asked what she loves most about him, Hudson gushed: "How long do you have? He's a good man."
Fujikawa, a former singer and guitarist for the L.A.-based band Chief, owns Lightwave Records and also has some film credits.
Kate previously said she'd love to have more kids and with Danny.
"I'd like to! I'm not done yet. A girl would be fun," the 38-year-old told ET. "We'll see," she added. "We'll see how many Danny wants."
Congrats!

Ryan Seacrest
Ryan is quite simply one of the most influential, well-regarded, and well-known names in Hollywood. He is the quintessential Hollywood insider who always manages to have the biggest scoops and the most sought after access to top events and celebrities.
Read more