Carrie Underwood Posts First Photo of Her Face Since Accident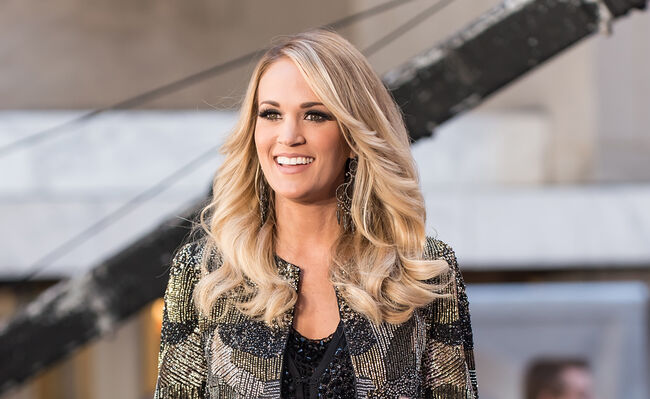 Still stunning! Carrie Underwood posted the first photo of her face since warning fans that she was "not looking quite the same" after suffering a scary accident in November.
In a caption-less black and white Instagram photo posted on Thursday, April 5, the Grammy winner and American Idol alum looks stunning while seemingly working on new music in the studio.
As previously reported, Carrie has been slowly reemerging after she revealed to fans via a post that she had to get 40 to 50 stitches in the face after falling outside her home.
"There is also another part of the story that I haven't been ready to talk about since I have still been living it and there has been much uncertainty as to how things will end up. It's crazy how a freak random accident can change your life," she wrote at the time. "In addition to breaking my wrist, I somehow managed to injure my face as well. I'll spare you the gruesome details, but when I came out of surgery the night of my fall, the doctor told Mike [her husband] that he had put between 40 and 50 stitches in."
"I want you all to understand why I might look a bit different," she warned. "I'm hoping that, by then, the differences are minimal, but, again, I just don't know how it's all going to end up."
Carrie has since shared some selfies, but always kept a majority of her face covered up until now.
It's unclear if the country crooner will attend next weekend's Academy of Country Music Awards. If she does, it'll be her first red carpet and public appearance since the accident.

Ryan Seacrest
Ryan is quite simply one of the most influential, well-regarded, and well-known names in Hollywood. He is the quintessential Hollywood insider who always manages to have the biggest scoops and the most sought after access to top events and celebrities.
Read more