This Sign Might Predict Which Couples Won't Last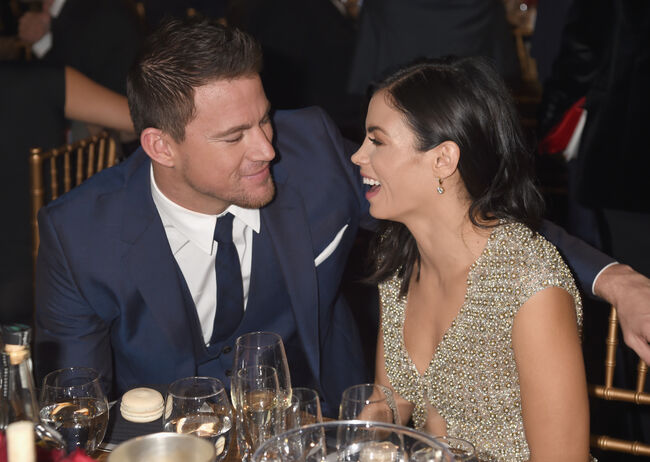 With a bevy of #relationshipgoals couples — ahem Chris Pratt, Anna Faris, Fergie, Josh Duhamel and now Jenna Dewan and Channing Tatum — calling it quits recently, the internet is honing in on what signs to look for and Instagram is the hot topic.
According to a study published in 2014 in the Personality and Social Psychology Bulletin and resurfaced by fans post-Tatum split, its suggested that couples who have a very high "relationship visibility" (aka post tons of posed or "candid" pics together) may be masking issues.
As Cosmopolitan explains: "The hypothesis [of the study] was rooted in attachment theory and attachment styles … Basically, the researchers thought that people with avoidant attachment styles (or withdraw from partners) would have less desire for 'relationship visibility,' while those with anxious attachment styles (or need more reassurance from partners about the relationship) would have a higher desire for visibility."
Although we have no idea given we don't know Jenna or Channing on a personal level, the now exes did post a lot about each other prior to announcing their joint statement on Monday, April 2.
Four months ago — when the couple were reportedly on the brink of splitting or, according to People, had already split (!) — Channing gushed over his ex on Instagram.
"This creature is one more year beautiful," he wrote at the time, wishing Jenna a happy birthday. "The transformation she invoked this year has been something they only write about in books of fairytale and magic. Your strength and grace ever evolving. By doing so you make everything around you grow- everything. And i am so very grateful for your lessons. Happy life day my love. #leica."
Dedicated fans have since commented on the post speculating the same.
"How are they [splitting] when he posted this in December? S--t don't add up," one person on Instagram wrote, while another added: "Doesn't make sense to me."
*BRB analyzing all couples' Instagrams*

Ryan Seacrest
Ryan is quite simply one of the most influential, well-regarded, and well-known names in Hollywood. He is the quintessential Hollywood insider who always manages to have the biggest scoops and the most sought after access to top events and celebrities.
Read more