'Dawson's Creek' Cast Reunites to Celebrate 20th Anniversary
Reunited and it feels so good! The cast of Dawson's Creek — James Van Der Beek, Katie Holmes, Joshua Jackson and Michelle Williams — reunited to pose for Entertainment Weekly in honor of the show's 20th anniversary.
On the cover, the gang looks stunning with James and Joshua in work casual ensembles and Michelle and Katie in spring-approved dresses.
James Van Der Beek, 41, who played Dawson Leery on the '90s series, told the magazine from the moment he read the script he knew it'd be a hit. "I remember loving the script. I remember thinking everyone was amazing," he recalled. "All the actors were perfectly cast."
Now real-life BFFs Busy Philipps and Michelle Williams also posed for a shot together. In the series, they played Audrey Liddell and Jen Lindley.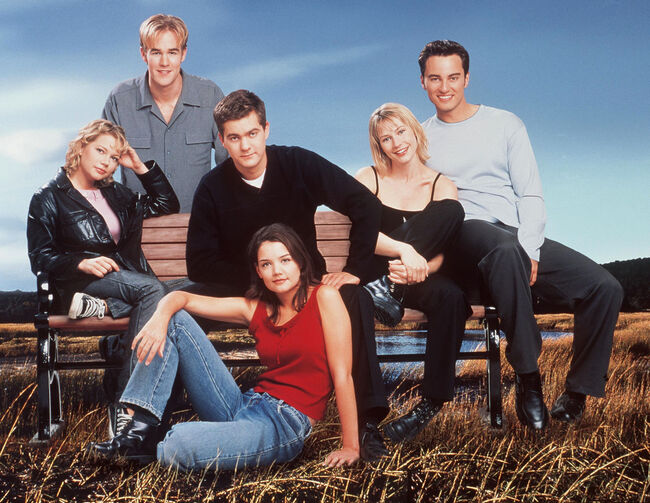 "I loved that we were able to get in there in those formative years for people. That's why people, I think, are so connected to it," Williams said of the show's popularity. "When something affects you while you were growing up, it kind of stays in there forever. When you're so permeable and open and trying to figure out who you are and what's going on, whatever reaches you in those moments really becomes part of you."
Dawson's Creek aired for six seasons before the show's finale in May 2013 and is now streaming in its entirety on Hulu for all of us to relive 🙌🏻

Ryan Seacrest
Ryan is quite simply one of the most influential, well-regarded, and well-known names in Hollywood. He is the quintessential Hollywood insider who always manages to have the biggest scoops and the most sought after access to top events and celebrities.
Read more