Reports Claim It Was Sanaa Lathan Who Bit Beyoncé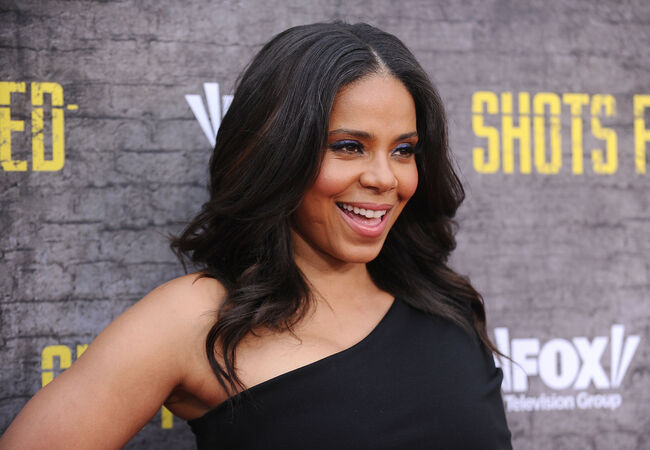 TMZ is reporting that it was Sanaa Lathan who once bit Beyoncé while at a party this past December. According to the report, "Tiffany Haddish has told multiple people the culprit is Sanaa."
In case you missed it, Tiffany Haddish told GQ during an interview published on Monday, March 26, that an actress allegedly on drugs once bit Beyoncé in the face at a party. She wouldn't divulge who the actress was and the internet went on a manhunt, compelling even Chrissy Teigen to weigh in on the drama.
The incident reportedly went down in December at an after-party for Jay-Z's 4:44 concert at The Forum. According to TMZ, "Sanaa was talking to Jay in a way that made Bey uncomfortable. Beyonce went over to Sanaa who brushed off any insinuation of inappropriate conduct and then gave her a jokey bite."
"Beyoncé stormed away, went up to Jay-Z and was like, 'Jay! Come here! This bitch —' and snatched him," Tiffany recalled in the now-viral story with GQ. "They went to the back of the room. I was like, 'What just happened?' And Beyoncé's friend walked up and was like, 'Can you believe this bitch just bit Beyoncé?'"
To add to the story, Chrissy Teigen hinted that she knew who it was, tweeting on Monday: "I can only think of one person who would do this. but I cannot say. but she....is the worst."
Sanaa also took to Twitter prior to TMZ claiming she's the culprit and denied being involved.
"Y'all are funny," she tweeted, "Under no circumstances did I bite Beyonce and if I did it would've been a love bite 💋."
🤷‍ Who knows, but until then, see the funniest reactions below:

Ryan Seacrest
Ryan is quite simply one of the most influential, well-regarded, and well-known names in Hollywood. He is the quintessential Hollywood insider who always manages to have the biggest scoops and the most sought after access to top events and celebrities.
Read more