Christina Aguilera Looks Unrecognizable on Paper Magazine Cover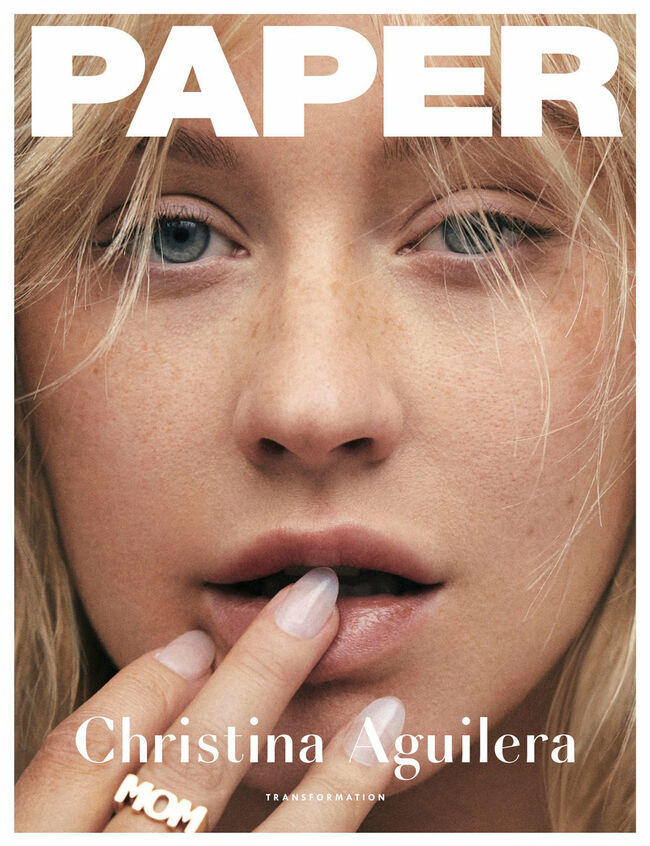 Who dat? Christina Aguilera looks nearly unrecognizable on the cover of Paper magazine. The five-time Grammy winner posed for the mag with no makeup and looks stunning.
The toned-down, raw look is seemingly hinting at what is to come with her new music. During the interview, she teased where's she's at musically.
"I mean, I'm a girl that likes a beat face. Let's not get it twisted," she said. "I've always been someone that obviously loves to experiment, loves theatrics, loves to create a story line and play a character in a video or through stage. I'm a performer, that's who I am by nature. But I'm at the place, even musically, where it's a liberating feeling to be able to strip it all back and appreciate who you are and your raw beauty."
Her look has been evolving since her debut album in 1999.
"I can't stay in a stagnant place for too long, which is why I think the position I was in with television just became very stifling," she also told Paper, referring to her six seasons on The Voice. "I need movement, I need to go explore, be an artist, create and transform."
The mom of two last released an album in 2012 and told Paper magazine that she's inspired by current hip-hop, particularly what artists in the genre are doing with sound and visuals.
She calls Childish Gambino a "genius" and says she's also influenced by Chance the Rapper ("He's made it without a label, without any strings attached, and being so charismatic at the same time") and Cardi B ("She makes people really crack up just by being herself, and it's genuine").
Click here to read Christina's full interview with the magazine.

Ryan Seacrest
Ryan is quite simply one of the most influential, well-regarded, and well-known names in Hollywood. He is the quintessential Hollywood insider who always manages to have the biggest scoops and the most sought after access to top events and celebrities.
Read more