Anna Faris Is Unsure of Marriage After Chris Pratt Split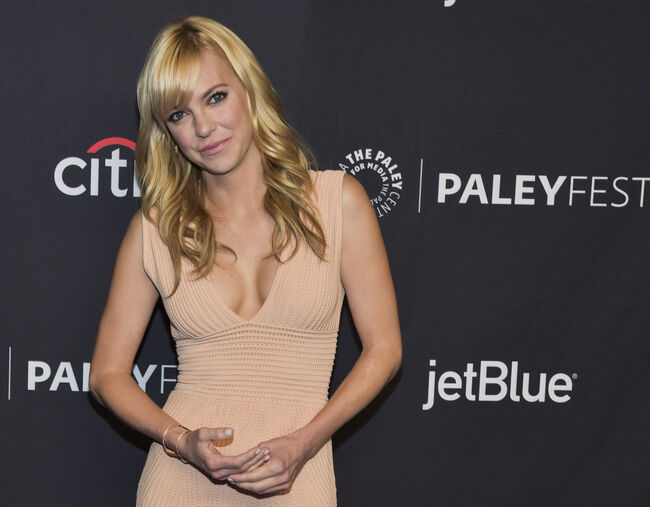 Anna Faris isn't sure she'll ever tie the knot again after two divorces. While chatting with pal Dax Shepard for his podcast Armchair Expert, the actress said she needs to figure out what the point is.
"I need to figure out what the purpose is," Faris said on Monday, March 26. "Is it safety for your children? Is it convention? Is it so other people respect your relationship more? For me, I'm just not quite sure where it fits, especially when it feels so easy to get married, and then the untangling — when the state gets involved."
"There is the importance of how other people then treat you as a married man than as a man with a girlfriend," she continued. "I do think it is important how other people respect a relationship … I'm not saying it's a good reason, but it is a small benefit of having that label of being married."
Her quotes come following her shocking split from husband Chris Pratt. In August 2017 the couple and parents to son Jack announced they were splitting after 8 years of marriage.
During her chat with Dax, she admitted that their #relationshipgoals beloved fan marriage didn't help with the split.
"Chris and I did talk about [it]. We got, like, on the Twitter feed, 'Love is dead' and 'relationship goals,'" she recalled of reading people's reaction. "I think what we were also guilty of — we obviously cultivated something and it was rewarding for a while. It was like 'People seem to think we got all this s--t right.' "
Anna added that she's aware though that she fed into the idea "couple goals."
"I had a little bit of a childish feeling of 'Oh come on, f--king grow up!' Like, [there was] a little bit of anger. But that's not fair either, because I cultivated it," she explained. "We intentionally cultivated this idea of like, 'Look at this beautiful family.' There were so many moments that were like that but like anything on social media, you don't post like, 'Where the f--k is the toilet paper?!' or whatever. I think it's a very hard forum to be genuine, and I think it does a disservice to people to not be."
Anna is now dating cinematographer Michael Barrett.

Ryan Seacrest
Ryan is quite simply one of the most influential, well-regarded, and well-known names in Hollywood. He is the quintessential Hollywood insider who always manages to have the biggest scoops and the most sought after access to top events and celebrities.
Read more