Meghan Markle's Family Gives Awkward Interview Over Wedding Invites
Meghan Markle's nephew Tyler Dooley and his mom Tracy haven't received a royal wedding invite yet and gave an awkward interview about it with Good Morning Britain on Monday, March 26.
During the sit-down, where they Skyped in from Oregon, Tyler and Tracy explained they haven't seen Meghan in awhile and that no, they haven't received the pristine white and gold invite in the mail yet.
"We've not got anything. At this point, who knows?" Tyler said. "This all goes back to Meghan, it's her day and her happiness."
Tyler's mom was a bit more honest.
"I don't think we are getting invitations, but that is fine," Tracy, who was married to Meghan's half-brother Thomas Markle Jr, said. "We are so proud of her."
Anchor Richard Madeley then amped things up and asked how long its been since they've seen Meghan. While Tyler hasn't seen the former Suits actress in three years, its been a whopping 20 years for Tracy.
"Well then it doesn't seem unreasonable for you not to be invited, does it?" Richard asked. "I mean, if it's 20 years, you're pretty much on the fringes, aren't you, of the family, to be honest?"
Tracy did confirm that Meghan's father Thomas will be at the wedding and giving his blessing.
"I've heard that he's going to be over there and I'm sure that he will be giving her away," she explained. "The arrangements are being made. … I don't think he's waiting for his invitation, because I'm sure they already have the plans in place, and for me talking to him, he's very excited to be a part of it."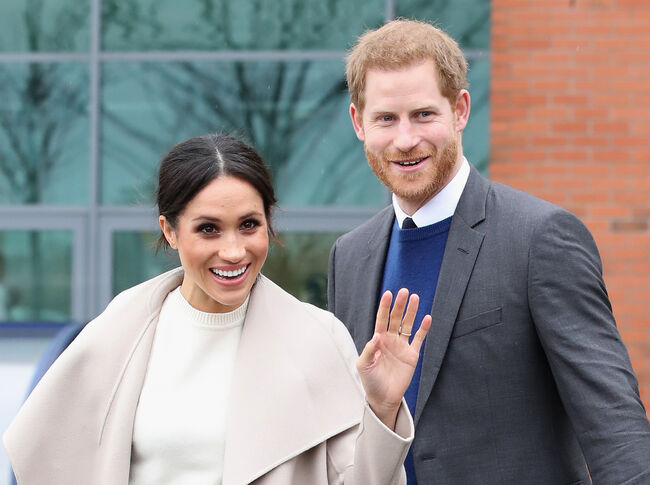 Meghan and Prince Harry have also invited a bevy of commoners to their wedding — 2,640 to be exact.
In a statement, Kensington Palace said explained that Harry and Meghan are "hugely grateful for the many good wishes they have received since announcing their engagement" and that "they are very much looking forward to the day and to being able to share their celebrations with the public."
The couple will tie the knot on May 19 at St. George's Chapel.

Ryan Seacrest
Ryan is quite simply one of the most influential, well-regarded, and well-known names in Hollywood. He is the quintessential Hollywood insider who always manages to have the biggest scoops and the most sought after access to top events and celebrities.
Read more