Iggy Azalea 'Burned' Her Ex-Fiance's Clothes As Ultimate Revenge
Note to self: Don't mess with Iggy Azalea! The "Savior" singer admitted to Andy Cohen during an appearance on Watch What Happens Live that she sought revenge on her ex-fiancé Nick Young by destroying his most beloved possessions.
"I burned it all, darling," she said of her ex's clothing. "I burned a lot, and I threw stuff in the pool too. I started off with water and it seemed like that didn't work."
"I used to break stuff in our house, and I realized that I was breaking my own sh-t," she continued. "I was like, 'That's stupid,' and he didn't care. So I was like, 'I'm going to find some sh-t you care about and I'm going to start destroying that,' which was his clothes."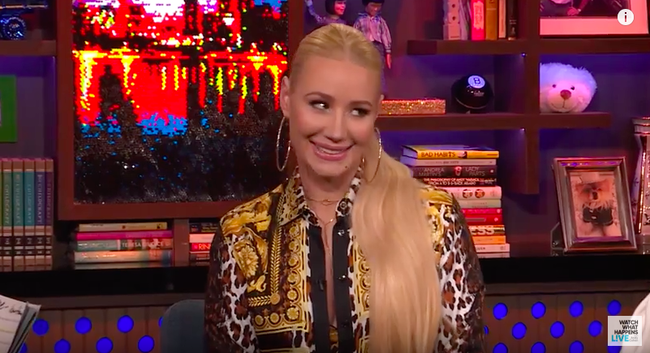 Iggy recalled that it all started once she learned he had been unfaithful. She said they had a fire pit in their backyard and that she sent him a video via text of her in action.
"'I'm burning your things,'" she said, recalling what she sent him, "'and so I don't know where you're at — probably with some girl — so I hope you get home quickly, because I'm moving on. We're progressing on the spectrum from cheap to expensive.'"
The singer hilariously added that once she got to the high-end brands, it didn't go over as well.
"Expensive things don't burn well," she said.
Watch the interview above. (And no, we don't condone burning your ex's belongings, but we do love Iggy 😂)

Ryan Seacrest
Ryan is quite simply one of the most influential, well-regarded, and well-known names in Hollywood. He is the quintessential Hollywood insider who always manages to have the biggest scoops and the most sought after access to top events and celebrities.
Read more