All the Details on Lauren B.'s 3.5-Carat Engagement Ring From Arie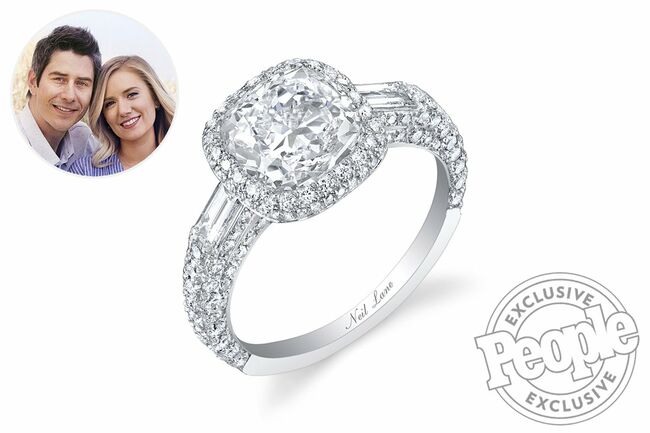 "We talked for a long time and while I didn't know exactly what he was thinking at the time, he did seem so torn, conflicted, very serious and under a lot of pressure," Lane said. "Arie picked a gorgeous ring for Becca and genuinely spoke so highly of her, but he kept coming back to this other ring and saying how perfect it would be for this other girl — who it turns out was Lauren (Burnham)."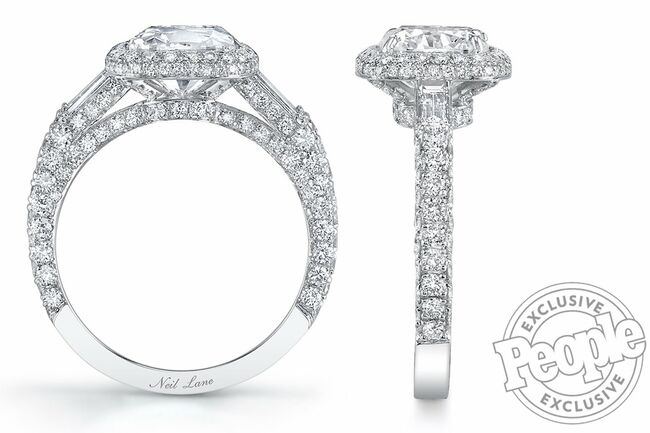 "When I was told he'd broken off his engagement to Becca and was considering proposing to Lauren, I offered him a selection of rings," Lane continued. "But he ended up picking the same one for Lauren that so intrigued him in the first place, back in Peru. It was like kismet."
Lane describes Lauren's ring as "way more bold" than Becca's. The stunner features a cushion-cut center stone surrounded by a halo of smaller diamonds and accented with two baguette diamonds on the band's shank.
"It's really a wow ring — and for everyone involved, this whole season has been a 'Wow' experience," Lane concluded. "I really do hope Arie has finally found happiness."
Photos: People magazine and Instagram

Ryan Seacrest
Ryan is quite simply one of the most influential, well-regarded, and well-known names in Hollywood. He is the quintessential Hollywood insider who always manages to have the biggest scoops and the most sought after access to top events and celebrities.
Read more