Margot Robbie's Brother Hilariously Trolls Her for Losing Best Actress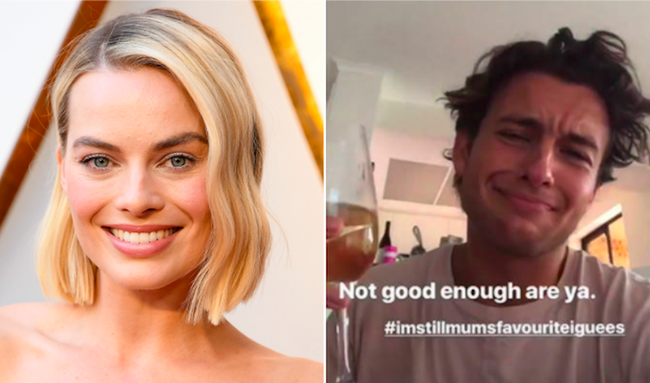 Margot Robbie was up for her first-ever Oscar at the 90th annual Academy Awards on Sunday, March 5, and while she didn't take home the award for Best Actress, she stole the show in her custom couture Chanel gown and by participating in Jimmy Kimmel's movie theater bit. But it's her brother, Cameron Robbie, who is making headlines Monday morning.
The adorable Australian hilariously documented his Oscars viewing party and multiple champagne runs before trolling his older sister on Instagram after she lost Best Actress to Frances McDormand.
Margot walked the red carpet with their mother, Sarie Kessler, and that put Cameron into "#excitementoverload" as he began documenting Hollywood's biggest night. He then realized he had run out of champagne by the time Allison Janney was accepting her award for Best Supporting actress for I, Tonya, and made a run to the store.
"I have no champagne," he said. "Margot, I love you, but I need to start drinking now," he added after he returned back "overheated."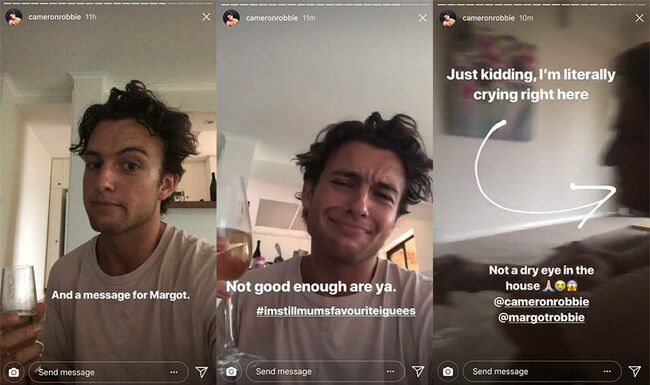 After running out of champagne again — and "strangely fast" — Cameron made another liquor store run before his sister's big moment.
Frances was instead crowned the winner for Best Actress and Cameron praised the Three Billboards Outside Ebbing, Missouri actress' female empowerment speech before jokingly adding that Margot isn't good enough.
"And a message for Margot. Not good enough are ya? #imstillmumsfavouriteiguess," he captioned the video. "Just kidding. I'm literally crying right here."
#Brothers.

Ryan Seacrest
Ryan is quite simply one of the most influential, well-regarded, and well-known names in Hollywood. He is the quintessential Hollywood insider who always manages to have the biggest scoops and the most sought after access to top events and celebrities.
Read more