Joel McHale Hilariously Helps Sisanie Name the Twins
He's baaack! Joel McHale stopped by On Air With Ryan Seacrest on Friday, February 23, and, of course, it was a hilarious grand ol' time. The funnyman is making a return to TV, but this time on Netflix with The Joel McHale Show With Joel McHale which, as Joel explained to Ryan, is exactly like The Soup but way more fun.
Prior to discussing the new series, which in true Joel fashion will take a look at pop culture moments and news through celebrity guests, comedy sketches and LOL video clips, Joel met Ryan's pregnant cohost Sisanie for the first time.
"You shouldn't have a C-section, you should have a natural birth," Joel told Sis, who is expecting twins. "Who did it?" he jokingly asked. "Have you let the names out to the parents?"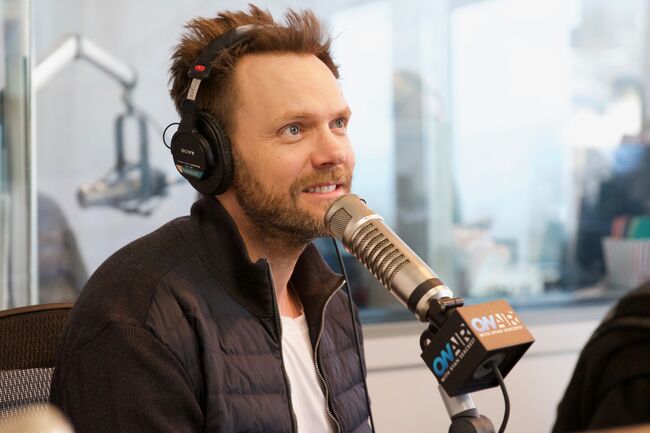 Sisanie hasn't decided on any names — aside from taking a liking to the boy's name Dimitri — and Joel had some sound advice for her.
"Don't go for a name that they're going to get beat up by," Joel, who is dad to Eddie and Isaac, told Sisanie.
As for Joel's new Netflix show, the comedian is stoked for the newfound freedom.
"The green screen is made of nylon versus cotton, but no it's basically the same show," he joked of the format, "But now we are on Netflix and there are no rules."
Listen to the full interview above and stream The Joel McHale Show With Joel McHale on Netflix every Sunday.

Ryan Seacrest
Ryan is quite simply one of the most influential, well-regarded, and well-known names in Hollywood. He is the quintessential Hollywood insider who always manages to have the biggest scoops and the most sought after access to top events and celebrities.
Read more