Victoria Beckham Shuts Down Spice Girls Reunion Tour Reports
Victoria Beckham is squashing the Spice Girls reunion tour. The fashion Designer told Vogue during New York Fashion Week that it's not happening, despite recent reports and their mini reunion meeting.
"I'm not going on tour. The girls aren't going on tour," she told the mag, while promoting her fall/winter collection. "It was really, really, really lovely. … But this [fashion design] is what I do now."
Her comments come after TMZ reported that Victoria "Posh," Geri "Ginger" Halliwell, Emma "Baby" Bunton, Melanie "Sporty" Chisolm and Melanie "Scary" Brown were planning for a world tour kicking off in late summer.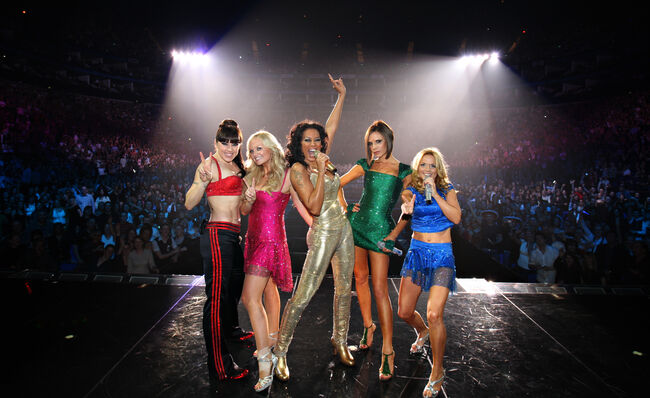 Victoria explained to Vogue that their meeting — which initially sent Twitter into excitement over the possibility of a reunion — was for a "fun lunch" and that they talked about the Time's Up and Me Too movements.
"There's something so strong in the message of what the Spice Girls stood for. What is that in the future?" she told Vogue. "What does that look like? We were just bouncing ideas around. Brainstorming."
The British girl group previously reunited for 2012's London Olympics' closing ceremony.

Ryan Seacrest
Ryan is quite simply one of the most influential, well-regarded, and well-known names in Hollywood. He is the quintessential Hollywood insider who always manages to have the biggest scoops and the most sought after access to top events and celebrities.
Read more