Gordon Ramsay Lost 50 Pounds to Save His Marriage
Gordon Ramsay took control of his health for the benefit of his marriage. The celebrity chef told The Times that he lost 50 pounds to save his marriage to wife Tana Ramsay.
"I was so fat, I had to shape up or risk losing Tana … Tana was not impressed with the way I was. … I was overweight … I look at the pictures and think, 'How did Tana stay around?' Because Tana has got better-looking and more gorgeous. And there she is, getting in bed with a fat f--k," Ramsay told The Times in a recent interview. "I didn't have a figure. I didn't feel that good."
The Hell's Kitchen host started training for Ironman, which consists of a 13.1-mile run, 1.2-mile swim and a 56-mile bike ride to begin his transformation.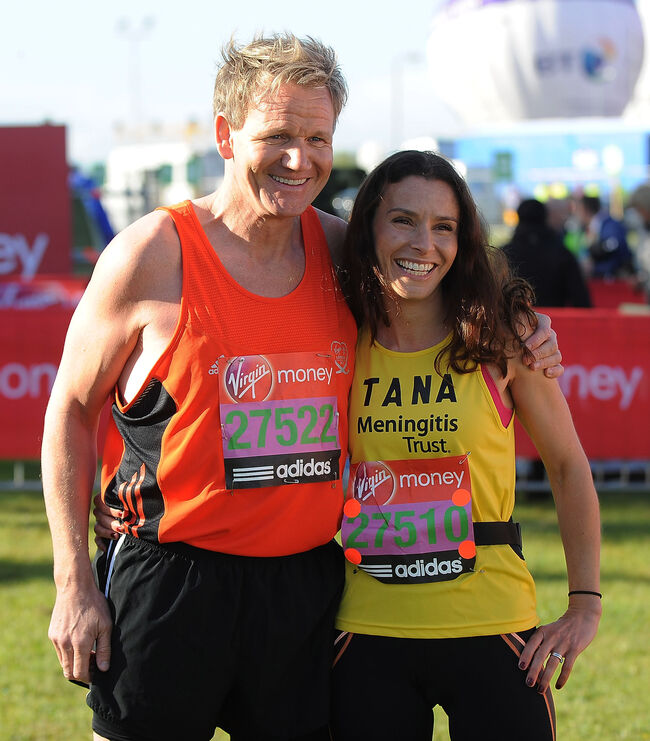 "I started focusing on getting super-fit five or six years ago when my life got super-busy. You get consumed by the work. You get sucked up," Ramsay explained. "You get drawn in. All of a sudden your 'me time' is zero. There was no breathing space, no down time, no time to even think straight. It all started hitting me hard. I didn't panic, but my head was not in the game."
Aside from working out with a trainer, he also cut back on certain foods.
"No milk. Just because it's sluggish. Almond milk with Weetabix for breakfast. Smoothie with frozen berries, yogurts," he shared. "Dropping milk and cheese has made a massive difference."
The celebrity chef, 51, married Tana, 42, in 1996. They have four children together: 20-year-old daughter Megan, 18-year-old twins Holly and Jack, and 16-year-old daughter Matilda.

Ryan Seacrest
Ryan is quite simply one of the most influential, well-regarded, and well-known names in Hollywood. He is the quintessential Hollywood insider who always manages to have the biggest scoops and the most sought after access to top events and celebrities.
Read more