Chris Pratt Goes Shirtless, Shows Off Abs in New Super Bowl Commercial
Chris Pratt and his abs teamed up with Michelob ULTRA for a hot Super Bowl commercial ahead of the big game on Sunday, February 4.
In the hilarious new ad, which is appropriately titled "Perfect Fit," Chris gets excited when he lands a role in a Michelob ULTRA commercial. The Jurassic Park hunk hits the gym and even works out his hands and wrists to perfect his beer holding pose.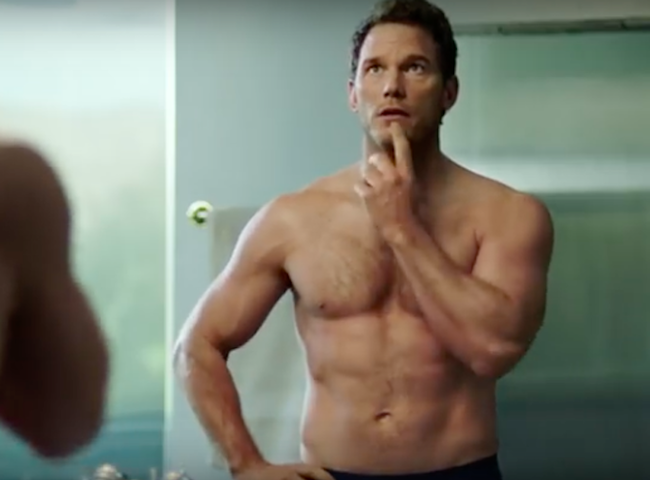 The commercial ends with Pratt thinking he's the star when he's ushered over to stand with a bevy of other extras.
"These days, I'm trying to stay in top shape for work. So when I see a beer I can't help but squint my eyes and imagine a treadmill," Pratt said in an equally hilarious statement on Monday. "Specifically how long I'll have to be on that treadmill to burn off the beer. Michelob ULTRA has only 95 calories and 2.6 carbs so… I can run that off very easily. Probably in like 10 seconds? (I run 85 mph) Which really makes you wonder why I'm not playing IN the Super Bowl. I know. So anyways, Michelob ULTRA doesn't throw off my workout routine. And it tastes great. So … That's what I call a win-win."
Watch the video above and be on the look out for another clip from Pratt titled "I Love Beer" during the big game on Sunday.

Ryan Seacrest
Ryan is quite simply one of the most influential, well-regarded, and well-known names in Hollywood. He is the quintessential Hollywood insider who always manages to have the biggest scoops and the most sought after access to top events and celebrities.
Read more