Ricky Martin Talks Candidly About 'Intense' Experience Working on 'Versace'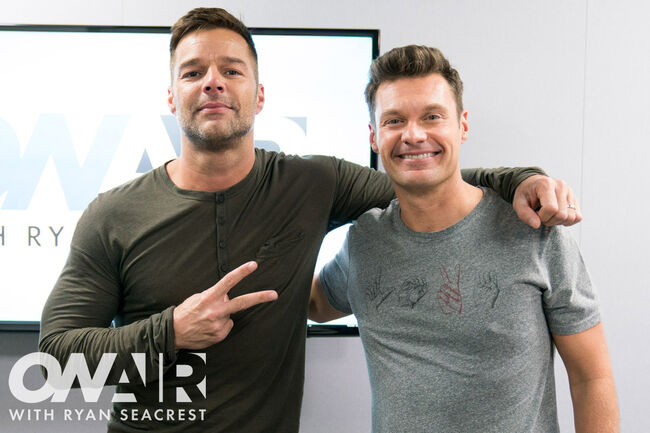 When Ricky Martin was offered the opportunity to step into the shoes of Gianni Versace's longtime partner Antonio D'Amico's in FX's The Assassination of Gianni Versace: American Crime Story, he jumped at the chance. The Grammy winner and actor phoned into On Air With Ryan Seacrest on Wednesday, January 17, and shared that being a part of the highly-anticipated series was important to him.
The series explores the murder of Italian fashion designer and founder of Versace, Gianni Versace, who was shot and killed in front of his Miami home on July 15, 1997, by killer Andrew Cunanan. Andrew killed Gianni after murdering at least five other gay victims and was on the FBI's most wanted list. As Ricky explains, the issue of homophobia blindsiding the FBI comes into question in The Assassination of Gianni Versace: American Crime Story.
"It really surprised me that Andrew Cunanan, the killer, was on the FBI's most wanted list and he was in Miami Beach and he was not hiding and they did not find him or they were not looking hard enough, I would say," Ricky shared with Ryan.
"He was living the life in Miami Beach and this is a guy who went on a killing spree. He killed four, five, six gay men and I think that because of the fact he was killing gay men, people were looking the other way and that is something that must not happen," he continued. "It wasn't that long ago [1997]. So we bring this subject to the table, we talk about this. It's not why he died, it's why did we allow this to happen? And that's the anger we deal with."
To tap into the character of Gianni's partner Antonio, Ricky, who came out himself in March 2010, shared that he immediately soaked in everything the still-standing Versace mansion had to offer.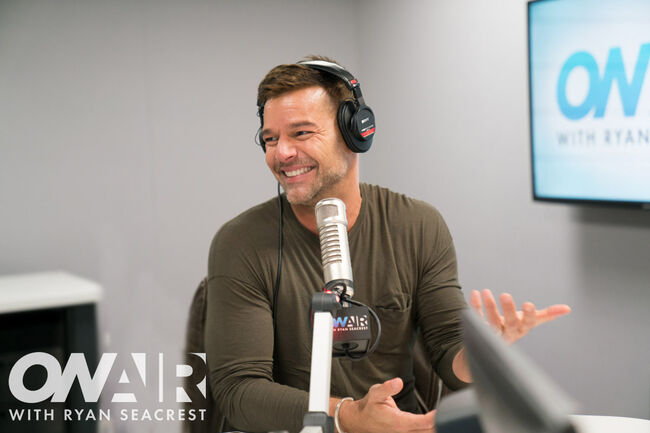 "You feel the energy. The house — it's so him," Ricky shared. "It became a boutique hotel, but they kept it as close to Gianni's style and I felt everything. I felt it. It was very important to me. The first day I worked -- my first scene was finding the body and it was heavy -- so I just locked myself in an empty room in this house and I don't know what happened and I just felt everything and I walked on set and said, 'Please, please, let's just roll' and I'm very happy what came out."
The Grammy winner added that working on the series over the past nine months has been "very intense" and emotional, but that he also somewhat felt "at home" and "protected."
"It's a very beautiful series that will bring back to the table a lot of themes that need to be talked about and it's going to amazing," he concluded.
Relive the entire interview above and catch the premiere of The Assassination of Gianni Versace: American Crime Story on FX at 10 p.m.

Ryan Seacrest
Ryan is quite simply one of the most influential, well-regarded, and well-known names in Hollywood. He is the quintessential Hollywood insider who always manages to have the biggest scoops and the most sought after access to top events and celebrities.
Read more