Kristen Bell Recalls Fight With Dax That Almost Split Them Up: Watch
Kristen Bell and Dax Shepard are happily married, but that doesn't mean they don't have their differences. During an interview with Jimmy Kimmel, Kristen revealed that she and Dax once got into such a bad argument, they almost split — and both lost their voices.
The fight happened early on in their relationship when they were going on a trip to visit her parents via motorcycle. Kristen said it started after she changed the music he was playing.
Blaming the initial spat on both being "control freaks," Kristen continued: "That fight got bigger and bigger as we're on the road, which morphed into a fight about helmet laws. Because Dax Shepard believes that if he's in a state that does not have a helmet law, he should be observing the local culture and not wear his helmet. I was like 'Excuse me no, you have to wear a helmet,' so this morphs into an even bigger fight."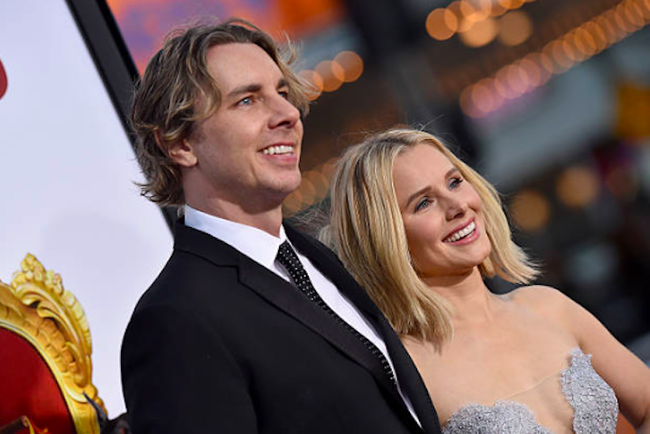 Kristen said that things continued to escalate once it started raining.
"Through all of Ohio up to Michigan, we were fighting so bad we both lost our voice cause we were screaming at each other on the motorcycle," she added. "I refused to hold on to him so I held on to the back of the motorcycle."
Once they finally got to her parents' house, they didn't let on that anything had happened and Dax was forced to watch multiple episodes on VHS of Alf with her mother.
"Dax describes that moment as he says he sat down, 'I had an out of body experience … I hate this girl I'm sitting next to, we're on the verge of a breakup, I think her mom is crazy and all of a sudden I'm watching Alf.'"
Watch the funny moment above.

Ryan Seacrest
Ryan is quite simply one of the most influential, well-regarded, and well-known names in Hollywood. He is the quintessential Hollywood insider who always manages to have the biggest scoops and the most sought after access to top events and celebrities.
Read more