Priyanka Chopra Finally Responds To Criticism For 'Oversharing' Her Wedding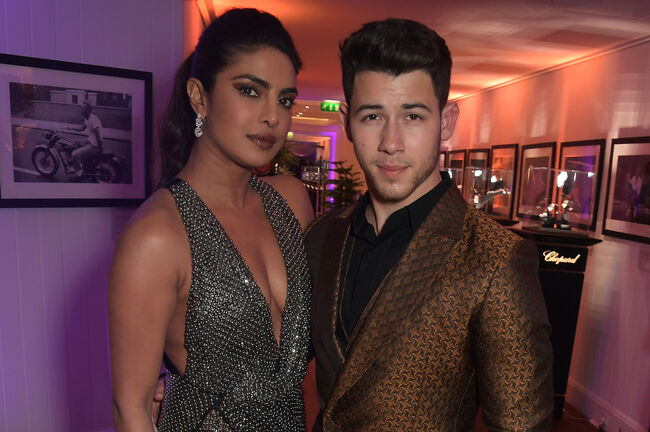 Priyanka Chopra and Nick Jonas said "I do!" back in December with two glamorous wedding ceremonies in India. The newlyweds were not shy about sharing photos and videos from their week long wedding extravaganza on social media, which, unfortunately, caused some pretty intense backlash.
Not only were fans calling out Priyanka and Nick for "oversharing," one online publication even went so far as to allege that the 36-year-old actress was a "global scam artist" who only married Nick to advance her career. At the time, Priyanka stayed mum on the subject. Her extended family, including Joe Jonas and sister-in-law Sophie Turner, publicly defended both Priyanka and Nick.
"I didn't comment on it at the time," Priyanka told The Sunday Times in a new interview. "But I went up to the hotel room to find Nick, Joe, Sophie and my mum furiously responding to the article on their phones. They were like, 'These b*****ds! How dare they?' I thought, 'I'm having a great moment, nothing is going to burst my bubble.'"
Priyanka also took time to address the criticism that she posted too many photos from her wedding. Her argument? If non-famous people can share a bunch of photos from their weddings, why can't she? "If I wasn't a famous person and I'd just got married, don't you think my Insta would have photos of me and my husband?" she said. "Just because I'm famous, don't I have the ability to be proud of being a newlywed without people saying that I'm using my marriage? I gave up my right to privacy when I became a public person, it's the deal you make with the devil. But trust me, there are lots of things I still keep personal."
While some people have used Joe and Sophie's (mostly) private, last minute Vegas nuptials to suggest their love is more real than Nick and Priyanka's, the Quantico actress shut those rumors down, as well. "It's exactly who and what we stand for. Nick and Joe both are so different but are best friends, and that's what's beautiful about their relationships. And you can see that in the weddings as well. It was very reflective of the two of them and us as couples, you know?" Priyanka told Access Hollywood.
Fingers crossed Joe and Sophie share just as many photos from their upcoming second wedding in France this summer.
Photo: Getty