Miley Cyrus Writes Love Letter To Liam Hemsworth On His 29th Birthday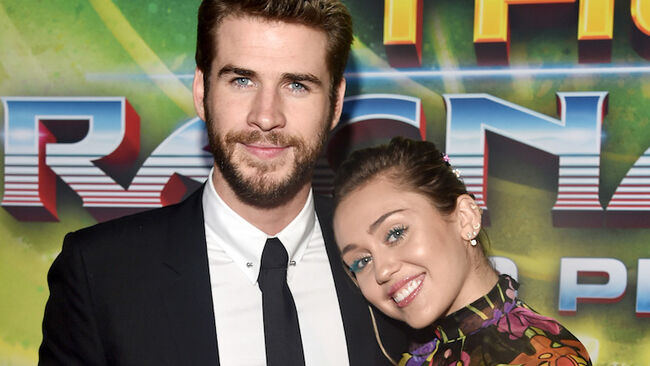 There's nothing Miley Cyrus doesn't love about her hubz Liam Hemsworth.
On Sunday (January 13), the "Nothing Breaks Like a Heart" singer took to Instagram to celebrate Hemsworth's 29th birthday with three shout-outs.
In one post, Cyrus shares a video of the birthday boy jamming hysterically to some tunes as the actress stares at the camera in amusement on what appears to be a dinner date. A separate throwback image shows the lovebirds in July 2009 — about the time the Hemsworth and Cyrus properly began dating while filming the romantic movie, The Last Song.
In her final recognition, the vocalist posted a heartfelt love letter listing all the things she treasures about the Australian actor. "L, HBD to my #1 … When we met, you were 19, Today you are 29… I thought I could share some of my favorite things about my favorite dude in honor of this very special day," she wrote.
She continued: "The way you look at me, the way you look at our dogs, our pigs, our horses, our cats, our fish. The way you look at your family … your friends … at strangers … at life. The way you look at the ocean and the way you always take your time. The way you go outside when I ask 'what's the weather like?' instead of checking your phone."
Among the other charming things she admires about her man: "Your dirty socks on the floor cause that means YOU'RE HOME … watching The Sandlot with you … the way we speak in our own language. Sometimes with just a look … writing songs about you on the piano."
Though most of all, Cyrus says, "I love how you let ME be ME."
After a decade together, the "Malibu" musician wed her longtime love in a close-knit ceremony in Franklin, Tennessee on December 23, 2018. (See images from their nuptials here.)