Judy Blume's 'Are You There God? It's Me, Margaret' Set For The Big Screen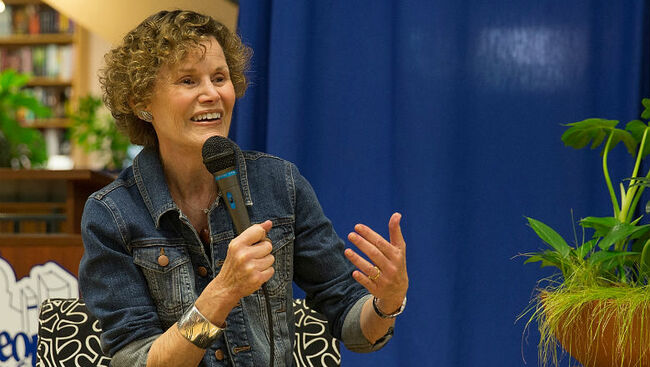 Judy Blume's young adult novel, "Are You There God? It's Me, Margaret," moved audiences almost 50 years ago and it's set on doing it again with a feature-length film.
As per a recent report from Deadline, Blume has granted the rights of the book to producers James L. Brooks and Kelly Fremon Craig, with the author serving as an additional producer to the film. While Books wrote and directed Terms of Endearment, Broadcast News and As Good as It Gets, Craig collaborated on The Edge Of Seventeen, the coming of age film starring Hailee Steinfeld. "Are You There God? It's Me, Margaret" was published in 1970 and revolves around the life of 11-year-old Margaret Simon, who is in sixth grade and lives in Farbrook, New Jersey. In the tale, she forms a secret club with girls from her community, where they tackle the typical issues that all pre-teenagers face. She also explores faith in a home with parents who aren't religious.
"It is this right of passage for women and girls," Fremon Craig told Deadline. "It's rare for me to run into a woman or girl who hasn't read it and every time I've mentioned it to a woman, they clutch their heart and let out this joyful gasp. There's something so timely and full of truth and I remember for me that at that age, it felt like a life raft at a time when you're lost and searching and unsure. This book comes along and tells you you're not alone. Women remember where they were when they read it. I can't think of another book you can say that about."
Months ago, Blume teased the announcement via Twitter, writing, "So which of my books, kids and/or adult would you want to see adapted for series or movie? I ask because I'm in LA meeting with many talented people. I think the time has come."