Taylor Swift's Political Instagram Post Brings Voter Registration Spike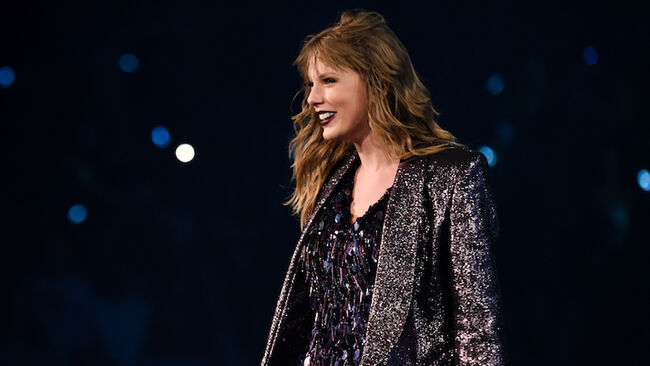 Taylor Swift's latest political remarks are getting voters pumped to hit the polls.
According to Vote.org, voter registrations have skyrocketed since Swift made her Democratic endorsement this weekend. "We are up to 65,000 registrations in a single 24-hour period since T. Swift's post," Kamari Guthrie, director of communications for Vote.org, told Buzzfeed.
To put it into perspective: 190,178 registrations were filed nationwide for all of September, and only 56,669 the month before. Case in point, thousands of Swifties were inspired by her Instagram PSA, including those in her hometown. Per the report, 5,183 enrollments have been recorded in Tennesee so far this month and that's a massive leap from the 2,811 Tennesseeans who filed in September.
Ahead of the upcoming midterms in November, Swift penned a letter endorsing Democratic Senate candidate Phil Bredesen and Democratic Congressman Jim Cooper, whose missions resonated with Swift's own sentiments on dismantling systemic racism and racial discrimination and furthering gender equality and LGBTQ+ rights.
In her note, Swift also turned her objection at Republican Rep. Marsha Blackburn, whose voting record the 28-year-old said: "appalls and terrifies me."
"She voted against equal pay for women. She voted against the Reauthorization of the Violence Against Women Act, which attempts to protect women from domestic violence, stalking, and date rape," Swift continued. "She believes businesses have a right to refuse service to gay couples. She also believes they should not have the right to marry. These are not MY Tennessee values."
Swift's comments were met with generally positive feedback, though there was one Republican who didn't care for her opinion: President Donald Trump. "I'm sure Taylor Swift doesn't know anything about [Blackburn]," he tweeted, adding, "Let's say that I like Taylor's music about 25 percent less now."