Report: Justin Bieber & Hailey Baldwin To Marry As Early As Next Week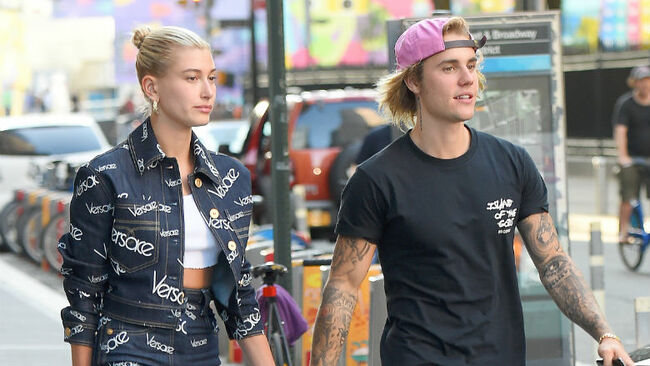 Update: While sources close to PEOPLE revealed that they have tied the knot "without listening to anyone," ET insiders said that the pair only registered for a marriage license at New York City's Office of the City Clerk.
Word on the street is Justin Bieber and Hailey Baldwin are getting married as early as next week in a small ceremony, as per a new report from TMZ.
On Friday (September 14), insiders close to the celebrity gossip outlet revealed that the couple will tie the knot as early as next week and the affair might just go down at his massive new estate in Ontario, Canada. They are still planning on having a blowout party next year, but they apparently don't want to wait that long to seal the deal. Bieber and Baldwin took to the executive offices of the Marriage Bureau in New York City on Thursday, where the pop titan was seen crying and declaring his love for his fiancé. "I can't wait to marry you, baby," he reportedly said.
Is the reason for the quickie wedding because of a baby in the oven? Nope, TMZ sources said that the personality is "100 percent not pregnant." Back in mid-August, the site reported that the newly-engaged couple was going to wait until next year to get married. "They feel like they've already made the commitment, and that's the most important thing," the site reported.
"Hailey, I am soooo in love with everything about you!" Bieber said at the time of the engagement announcement. "So committed to spending my life getting to know every single part of you loving you patiently and kindLY. I promise to lead our family with honor and integrity letting Jesus through his Holy Spirit guide us in everything we do and every decision we make."