Watch Drake Stage An Epic 'Degrassi' Reunion In 'I'm Upset' Video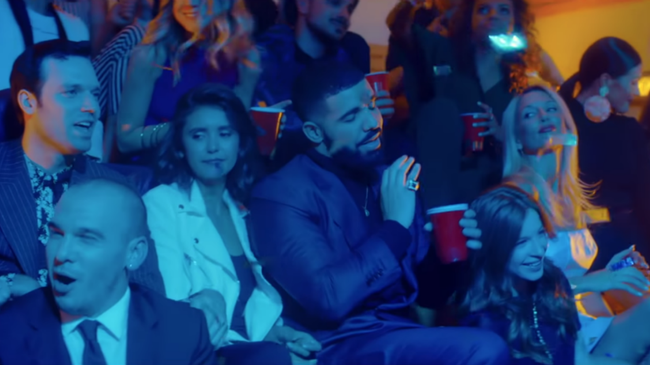 Drake returned to his roots in the music video for "I'm Upset" when the Young Money MC gathered his Degrassi: The Next Generation castmates together to stage their 10-year high school reunion and the homecoming was of epic proportions.
Directed by Karena Evans, the almost-seven-minute clip sees Drake reunite with Adamo Ruggiero, Lauren Collins, Shane Kippel, Nina Dobrev, Stacey Farber, Jake Epstein, A.J. Saudin and more of his former classmates in the place that started it all: Degrassi Community School. It's a celebratory event, which ends in some wild times with dancing, selfies, sex and even a fiery blaze that requires a visit from the fire department. Other notable cameos include their principal (Stefan Brogren), who ends up scoring some weed from Jay and Silent Bob (portrayed by Jason Mewes and Kevin Smith).
"I'm Upset" ends with closing credits that pair footage of the present-day cast along with clips of them from the series atop the original theme song, courtesy of a children's choir and Lisa Dalbello.
In addition to the release, Drake also announced via Instagram that his forthcoming album, Scorpion, will drop on June 29, 2018. His artwork for the track features a black-and-white headshot with his signature and the title to the LP. While "Nice for What" is likely set for placement on the album, "God's Plan" and "Diplomatic Immunity" have smaller chances since they were released as part of his Scary Hours EP.