Mom's Brutally Honest Christmas Card Goes Viral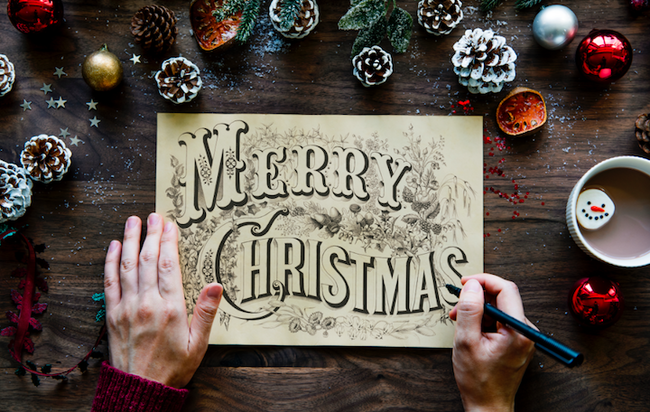 A mom named Lisa Allen shared her brutally honest Christmas card on Reddit and the internet is LOLing. Lisa's card doesn't even feature a photo — just a real-life honest update on her husband, Tom, and their three children Maddy, 18, Hunter, 9, and Landon, 3.
Lisa shared via the card that their 3-year-old Landon "whines all the time and doesn't go to sleep when he's told," has a temper, "cries when he doesn't get Gushers after dinner," that "most of the artwork he brings home from church nursery is awful," and that he's essentially the "source of our drinking problem."
Hunter, her middle child, Lisa describes as "energetic yet surprising unathletic." Lisa hilariously writes that Hunter was cut from a soccer team that doesn't even keep score and that he "spends most of his time on his iPad and said his first swear word this year! Super exciting!"
As for Maddy, she's always grounded for going over their cellphone data and for being a typical teenage girl. She was grounded for "two weeks this fall after she snuck a guy in her window to 'watch a movie,'" and she "got fired from Sephora after her telling her boss 'just because I'm on the schedule doesn't mean I have to show up.'"
😂😂😂😂😂
Her husband, Tom, she's "somehow still married to" after 41 years but he still doesn't tidy up or listen to her. "His golf shoes are currently on the steps after I told him three times to take them upstairs."
Click here to read the whole card.