Woman Who Found Baby Buried Alive, Reunited With Him Updates Ryan Seacrest
Reunited and it feels so good. Last May, Ryan Seacrest helped reunite a woman named Azita Milanian with a man named Matthew Christian Whitaker after she found him buried alive as a baby back in 1998. At the time, baby Matthew had been left to die and Azita was jogging with her dogs when something called to her to uncover what she thought was just brush or a dead animal. As previously shared, she, instead, found baby Matthew, wrapped in only a towel with his umbilical cord still attached and covered in dirt. After baby Matthew recovered at a hospital, child services took over and he was adopted.
Thanks to 23 and Me and Ryan Seacrest though, the duo were then magically reunited live on-air 20 years later this past May. They've since stayed in touch and have been working together on helping other babies and kids in need.
"It's been almost five months actually but we've been in touch everyday," Azita shared with Ryan on-air on Wednesday, October 9. "He's [doing great.] He's going to school and he works for Children of One Planet and at Starbucks."
Azita shared that she helped create Children of One Planet after discovering Matthew on that trail.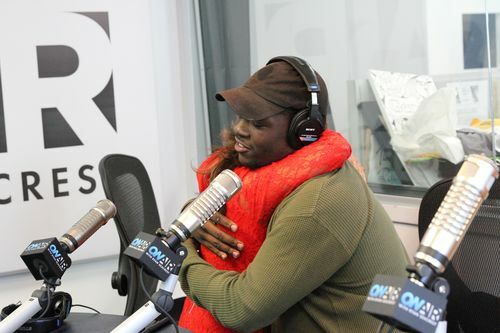 "It was established 20 years ago to raise awareness about things that are happening to children around the world," she continued. "I believe in helping kids in orphanages and I'm planning on one day having my own [location] that brings all the kids together in one safe place and to educate them and help them to become better people than them being on the streets or in bad homes or foster homes."
To hear more about how Azita and Matthew are doing, listen back to Azita's update in the video above and click here to watch their emotional reunion last May.
And to help or donate, head to childrenofoneplanet.org for more information.

Ryan Seacrest
Ryan is quite simply one of the most influential, well-regarded, and well-known names in Hollywood. He is the quintessential Hollywood insider who always manages to have the biggest scoops and the most sought after access to top events and celebrities.
Read more