Ryan Seacrest Asks a Feng Shui Expert If He Can Help Tanya Rad Find Love
Tanya Rad is moving for the first time in five years and to an apartment alone for the first time! After revealing she's been reading up a lot on feng shui to make sure she set herself up properly, Ryan Seacrest connected with expert Ariel Joseph Towne to find out if you can use feng shui to find love.
Feng shui, which is also known as Chinese geomancy, claims to use energy forces to harmonize individuals with their surrounding environment. And, bonus, you don't need to buy anything new for feng shui either, it's all about how you arrange things.
"I've been reading up a lot about feng shui actually," Tanya shared. "I've been mostly reading up about how to attract positive energy and create better energy and opportunities."
Ryan added that you also never want to block energy. So is it possible to use feng shui to attract love?
"Absolutely," Ariel Joseph Towne, aka the "Feng Shui guy," told us on-air on Tuesday, October 9. "The first ting I would say is … if you have one nightstand, you're really setting your life up for one night stands. You know what I mean? … people that want to shut out love, they normally have the twin beds, they've got the one nightstand, they have the statue of something, the books of something — they're really into just themselves and study."
So what can you do?
Ariel stresses that you need to "make space" for love.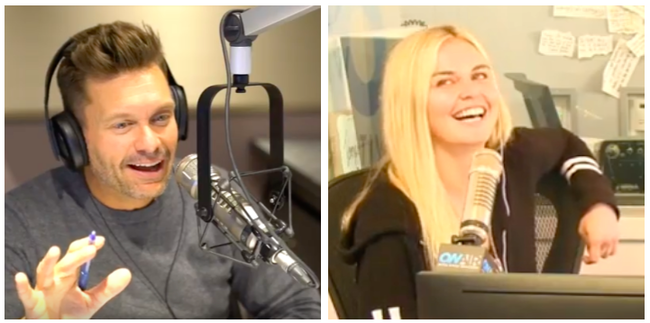 "When you're ready for love, you have to make space for it, so you want to get the bed that's big enough and you don't want the energy from the last relationship so whether you want to sage it or you get a new bed," he continued. "Most the time, I come into someone's home and I feel like I'm being brought into a tour of the museum of their life. They're showing me every place they've been, the stuff they purchased, people they know, stuff they've accomplished and what's great about that is it has our back. It's our foundation. It's our past, what gives us confidence, but it's everything backwards in time in our space. We keep trying to play old memories. So the question is how do we set up your space for the life we haven't lived yet?"
To do so, Ariel recommends the concept of pairs.
"If what you're reaching for is partnership, then pairs," he explained. "Pairs across the board. Not just one candle, not just one nightstand, but images of pairs."
Watch back the on-air moment above to learn more about feng shui and more from Ariel!

Ryan Seacrest
Ryan is quite simply one of the most influential, well-regarded, and well-known names in Hollywood. He is the quintessential Hollywood insider who always manages to have the biggest scoops and the most sought after access to top events and celebrities.
Read more