Alec Baldwin Confirms Niece Hailey Baldwin and Justin Bieber "Got Married"
It's official! Well, according to Alec Baldwin that is! Hailey Baldwin's uncle confirmed at the 2018 Emmys on Monday, September 17, that she did indeed legally marry beau Justin Bieber.
"They went off and got married, and I don't know what the deal is!" the Saturday Night Live star, 60, told Access on the gold carpet at the awards show in Los Angeles. (TMZ, however, denies that the duo are indeed married despite Alec's statements.)
Alec, whose brother is Hailey's dad Stephen Baldwin, explained that he and wife Hilaria Baldwin text with Hailey, 21, "every now and then," and that they've only met Bieber, 24, "one time."
The actor added that he won't be having a man-to-man with Hailey's new hubby either.
"That's not my job," he said. "She has a dad [Stephen Baldwin], and I'm sure he has a few paragraphs about that himself, so I'm not worried."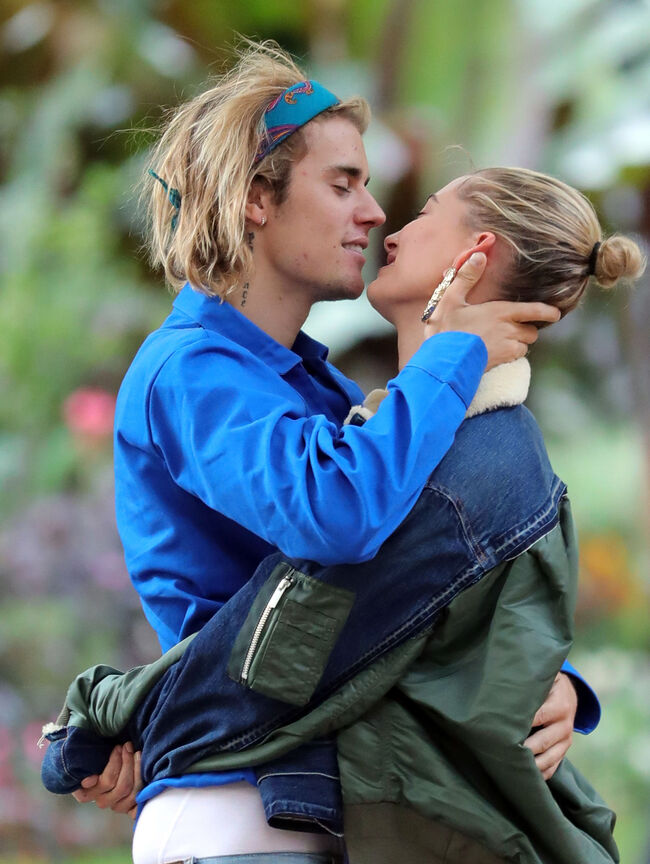 The confirmation comes after multiple news outlets reported that Hailey and Bieber had legally tied the knot at a New York City courthouse last week. The model took to Twitter to deny the reports, tweeting "I understand where the speculation is coming from, but I'm not married yet!", but has since deleted the tweet.
According to a source, the couple are still planning on having a celebratory wedding with family and friends.
"They got legally married," Us Weekly explained. "But she believes marriage between God is the real thing."
Congrats, Mr. and Mrs. Bieber!

Ryan Seacrest
Ryan is quite simply one of the most influential, well-regarded, and well-known names in Hollywood. He is the quintessential Hollywood insider who always manages to have the biggest scoops and the most sought after access to top events and celebrities.
Read more