Selena Gomez Reveals New Life Outlook After Kidney Transplant
Selena Gomez has learned not to sweat the small stuff. In an interview with ABC's Good Morning America, the "Back to You" singer opened up about life after her lupus diagnosis and kidney transplant and how it's changed her outlook.
"Honestly, I've just kind of stepped back a bit. I enjoy my life. I don't really think about anything that causes me stress anymore, which is really nice," the "Wolves" singer, 25, said. "I don't even live in L.A. anymore."
She continued: "I don't pay attention to trying to get people to like me as much."
As previously reported, Gomez underwent an emergency kidney transplant in 2017. Her longtime friend, Francia Raisa, was her donor. The songstress announced the health scare and surgery in September after staying under the radar for months. In a candid Instagram post, she thanked her pal and raised awareness about the disease.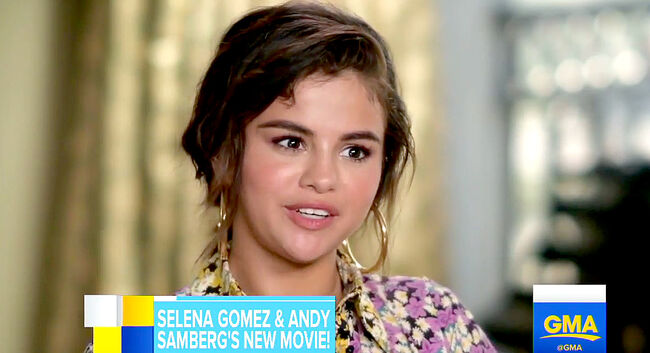 The surgery was life-threatening for Gomez, Raisa later revealed in an interview with W magazine.
"Recovery was hard. I didn't want to eat, I didn't want to drink anything. Selena did have a complication, too," Raisa said in March. "A few hours after our surgery, I woke up and had a text from her that said, 'I'm really scared.' My kidney was very active, and when it turned I broke an artery. They had to take her into emergency surgery and get a vein from her leg and build a new artery to keep my kidney in place. She could have died."
Gomez, who reprised her role as Mavis in Hotel Transylvania 3, out in theaters now, recently jetted off to Europe before making a special appearance at Children's Hospital Orange County's oncology prom event on Saturday, June 23. The annual event supports teens and young adults who are cancer survivors, as well as those currently undergoing treatment.

Ryan Seacrest
Ryan is quite simply one of the most influential, well-regarded, and well-known names in Hollywood. He is the quintessential Hollywood insider who always manages to have the biggest scoops and the most sought after access to top events and celebrities.
Read more