Find Out the Meaning Behind Sisanie's Twins' Names Aiza and Maxon
Sisanie welcomed her twins on Wednesday, May 2, and we couldn't be more in love. Ryan's cohost took to Instagram shortly after delivering the babies via C-section to share their beautiful names and we have all the details!
"The twins are here! Aiza Delmar and Maxon Jae Villaclara arrived at 3:37pm and 3:39pm today!" Sisanie wrote alongside the twins' first photo with mom and dad. "Aiza weighed 5 lbs 12 oz and Maxon weighed 6 lbs 11 oz. I couldn't be more in love! #sismictwins 👶🏻👶🏻 💖💙."
The etymological meaning of Aiza, a Basque name, is "honor" or "honored ruler" and also means "rock" in Basque. Aiza's middle name, Delmar, pays homepage to where Sisanie and Michael met, in Del Mar, San Diego.
Maxon Jae's name was inspired by Maximilian or Max which means "the greatest" in Latin. Max is a big family name on Michael's side. As for Maxon's middle name, Jae, the new parents wanted to honor Sisanie's sister Janette who set them up.
Our girl Sis is recovering well. Her husband Michael called into the show early on Thursday, May 3, and shared that Sis is "over the moon."
"She's doing pretty good," Michael updated us. "She's giving me a thumbs up."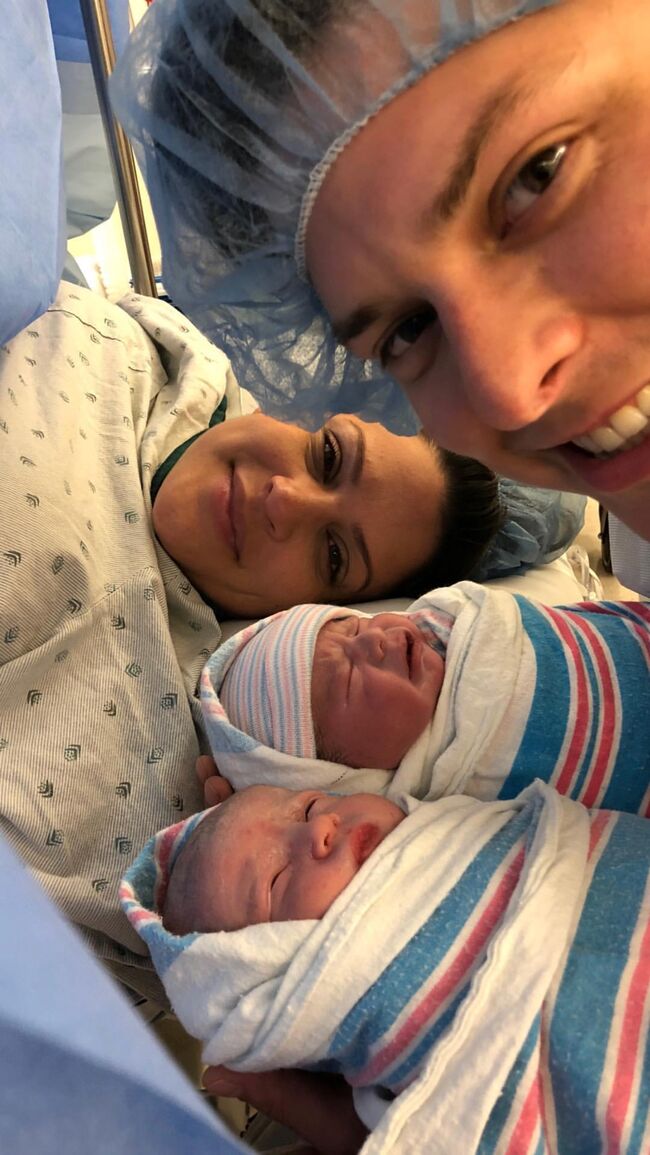 Michael added that the C-section was quick, with the babies arriving in about 45 minutes.
"Everything happened so fast," Michael added. "We came in here and they said 'It's a go' … so we had everything ready which was great. … I was really happy to see them come out and I think she was too."
Sisanie and Michael tied the knot in January 2014 almost five years after first meeting. After previously suffering a miscarriage, Sis shared on-air back in November 2017 when she announced her pregnancy that they were "scared" upon first seeing a positive pregnancy test. After taking it "day by day, week by week," she announced the exciting news to Ryan and the team on-air that it was twins.
"God works in mysterious ways," Sisanie said at the time. "I feel like he's giving me back the one I lost."
Sisanie will be off for a couple of months on maternity leave and since she can't call in or work, we will be keeping listeners up-to-date weekly with a new segment we've dubbed #StalkingSisanie by following her social media updates and talking with her husband Michael! Congrats to our fave new mom and dad!

Ryan Seacrest
Ryan is quite simply one of the most influential, well-regarded, and well-known names in Hollywood. He is the quintessential Hollywood insider who always manages to have the biggest scoops and the most sought after access to top events and celebrities.
Read more