Justin Bieber Embraces His Acne: "Pimples Are In"
Justin Bieber has declared a new trend: acne. The 24-year-old "Sorry" crooner posted a selfie video showcasing the spots on his face with the caption "pimples are in."
His post comes amid the #acnepositivity movement on Instagram that encourages people to be proud of their filter and makeup-free faces.
Kendall Jenner also previously stood up for her skin after she was trolled for stepping out with pimples at the 2018 Golden Globes.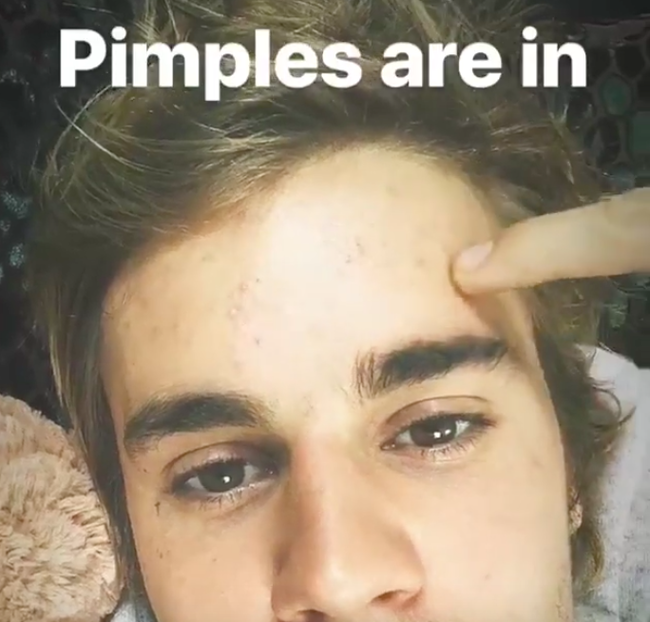 "@KendallJenner showing up and strutting her acne while looking like a gorgeous star is what every girl needs to understand," one fan tweeted at the model, to which she responded: "Never let that s--t stop you! 😎✨"
Bieber was most recently spotted out with model Baskin Champion after cooling things off with on-again, off-again girlfriend Selena Gomez. The singer and model, whose sister is dating Bieber's pal Patrick Schwarzenegger, attended a Craig David concert in LA where they were reportedly spotted flirting and dancing together.
That said, the Biebs still only has feelings for Selena.
"He isn't dating," People magazine reports. "He thinks and talks about Selena all the time. The chapter with her is definitely not finished."

Ryan Seacrest
Ryan is quite simply one of the most influential, well-regarded, and well-known names in Hollywood. He is the quintessential Hollywood insider who always manages to have the biggest scoops and the most sought after access to top events and celebrities.
Read more