Watch Josh Duhamel Defend Fergie: 'She's an Amazing Woman'
Josh Duhamel is continuing to support his ex-wife Fergie after her flubbed national anthem performance at the NBA All-Star Game on Sunday, February 18. During an interview with Ellen DeGeneres on Friday, February 23, the Unsolved actor told Ellen that he thinks his ex is an amazing, resilient woman.
"I think she would probably admit that it was not her best work, but the girl is crazy talented. She really is," Josh (adorably 😭) told Ellen. "She's an amazing woman — an amazing human being, really. It's hard to see somebody you care about get beat up like that. That's the business, you know? You're in this business. You put yourself out there. Sometimes you win. Sometimes you lose."
Josh reassured Ellen that Fergie has moved on from the backlash.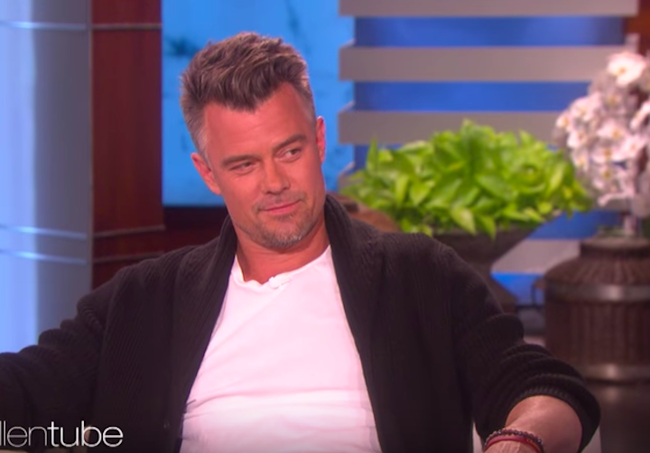 "Trust me, she's fine," he said. "She is about as resilient as they come."
The Safe Haven hunk previously made headlines for bringing Fergie flowers after the drama. He also shared a note that their 4-year-old son Axl made on Instagram which read: "Love is so strong. Love cannot be broken. Love is so strong nobody can break it, not even Hulk."
As previously reported, Fergie addressed the snafu after the fact.
"I've always been honored and proud to perform the national anthem and last night I wanted to try something special for the NBA," the Grammy winner said in a statement. "I'm a risk taker artistically, but clearly this rendition didn't strike the intended tone. I love this country and honestly tried my best."
The pair split in September 2017. Click here to read their joint statement at the time.

Ryan Seacrest
Ryan is quite simply one of the most influential, well-regarded, and well-known names in Hollywood. He is the quintessential Hollywood insider who always manages to have the biggest scoops and the most sought after access to top events and celebrities.
Read more