Cardi B's Daughter Kulture Seen For The First Time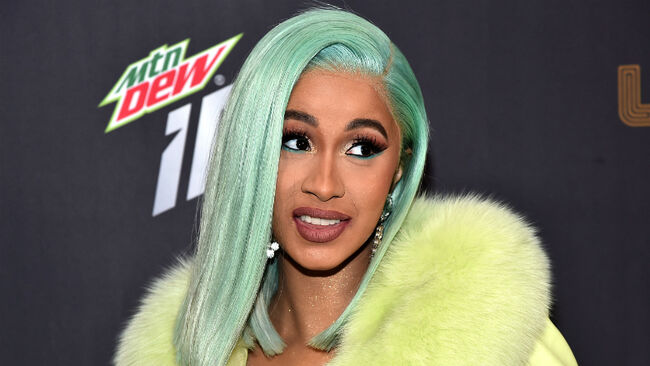 Maybe this is why Cardi B named her album Invasion of Privacy.
On Wednesday (October 3), photogs secretly snapped the first photos of the "Bodak Yellow" rapper's 11-week-old daughter, Kulture Kiari Cephus. Paparazzi snapped the photos while Cardi and her baby girl were on a balcony in Miami. The "I Like It" rapper seemed to be having a little iPhone photo shoot for Kiari, who was being held by a helper as a smiling mama Cardi snapped pictures of her daughter on her phone.
The smiling mommy-daughter twosome, who appear to look a lot alike, looked super comfy for the shoot. Kiari wore a colorful tutu and Cardi wore a white robe. Despite the cuteness of the captured moment, we're sure Cardi won't be too excited about the fact that photos of her daughter have leaked, especially since she and her husband Offset had no plans of showing her to the world any time soon.
The proud parents, who welcomed their baby girl on July 10, have yet to share a full photo of Kulture, only teasing fans with partial images of her for the past few months. Following Kulture's birth, Cardi explained why she is waiting to show her to the world, saying "My baby is beautiful, she looks like a real baby doll. I can't even believe I made something so beautiful... [But] even if [your] baby [is] pretty or not there's always going to be Internet trolls and [they] will say mean sh*t just for clout. Adding, she didn't want people with bad energy or bad spirits wishing harm on her daughter.
Last month, Offset gave TMZ an update on Kulture, saying "she's beautiful. I can't wait to show y'all." However, he made it clear that he and Cardi weren't ready to share their baby girl with the world just yet. "We ain't going to show her no time soon," he said.
Guess the paparazzi had other plans.
Photo: Getty Images