MTV Confirms "The Hills" Is Making a Comeback! Watch the Trailer
It's official: MTV is reviving The Hills. The network confirmed the news during the 2018 VMAs on Monday, August 20, bringing back some of the original cast and debuting a sneak peek at the reboot, appropriately titled The Hills: New Beginnings.
Prior to dropping the trailer, Heidi and Spencer Pratt, Audrina Patridge, Jason Wahler, Justin Bobby, Stephanie Pratt and Frankie Delgado reunited on the red carpet.
The Hills: New Beginnings will reunite original cast members, alongside their children, friends and returning favorites, and follow their personal and professional lives while living in Los Angeles. It is slated to premiere in 2019. Fan faves Lauren Conrad and Kristin Cavallari weren't in attendance or mentioned though.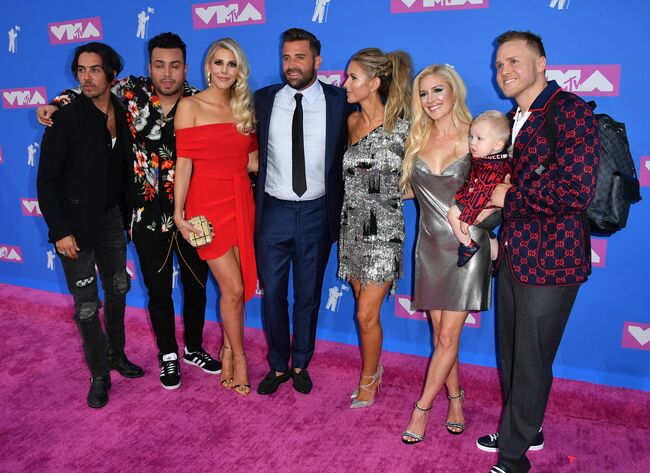 In the first teaser for the series, the series' signature footage of Los Angeles plays as Stephanie Pratt is heard saying, "It's like we're all growing up. It's weird."
The Hills, a spin-off of Laguna Beach, followed LC and the gang as they navigated their lives outside of school in Hollywood. The series ran for six seasons from 2006 to 2010 and also saw the demise of LC's friendship with Heidi Pratt.
Sound off in the comments: Are you excited for the return of The Hills?!